Search by:

Occupational Hygiene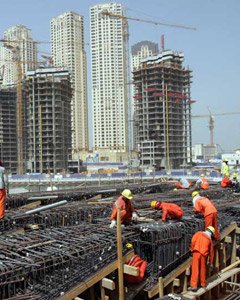 Air Technology Solutions works with a team of qualified and experienced industrial hygienists who conduct site assessments and provide recommendations for corrective actions based on the reports obtained through methods of sampling and/or monitoring.

Analysis is always provided through accredited laboratories to support and validate the accuracy and reliability of the results.

Detailed reports are provided, which will include; sample data collected, interpretation of the data, conclusions, and required compliance by the government's regulatory authorities.


Occupational Surveys and Assessments Offered:
Noise Monitoring
Air Monitoring
Lighting
Ventilation
Hazardous/Toxic Substance
Office Environmental Quality
Other Industrial Hygiene Issues Include:
Volatile organic compounds (VOCs)
Asbestos, silica
Respirable and nuisance suspended particulate matter
Formaldehyde, ozone
Lead, mercury, cadmium and other heavy metals
Benzene, toluene, ethylbenzene and xylenes
Biological contaminants: mould (mold), fungi, and bacteria
Carbon monoxide, nitrogen oxide
Polycyclic aromatic hydrocarbons (PAH's, PNA's)
Organophosphates (pesticides)
Acids and caustics
Sulphur dioxide and other products of combustion
For further information please Click Here